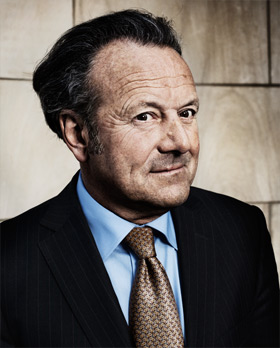 In the weekend FT, Simon Kuper
has a lengthy interview with Mark Pieth, chair of FIFA's independent governance committee. Kuper is a wonderful writer and incisive analyst. Here is an excerpt from the piece, which is worth reading in full:
Yet when Pieth was appointed, some scoffed that Blatter expected his fellow Swiss German to deliver a whitewash. Certainly Pieth's work on Fifa got off to a bad start. Sylvia Schenk, sports adviser to the anti-corruption body Transparency International, pulled out of the process when it emerged that Fifa had paid Pieth about SF120,000 to produce an initial "scoping report", and after he had said he wouldn't investigate past allegations of corruption but would only look at Fifa's future.

Schenk grumbled to me: "As long as Fifa's executive committee contains several people under serious accusation, right up to Mr Blatter personally, it's hard to believe they will clean up Fifa. You can make a beautiful compliance programme. I can make one in three days. But that's not the issue at Fifa. It's about credibility." Her boycott damaged Pieth. Roger Pielke Jr, a political scientist at the University of Colorado who studies Fifa, said Pieth's process had "struggled to attain credibility".
That is indeed me quoted in the piece. If you have arrived here after first seeing Kuper's piece and you'd like a copy of my recent paper on FIFA accountability (currently out for review with an academic journal) just send me an email and I am happy to share it.
Kuper says this about Pieth's role on the FIFA committee:
Pieth notes that he himself won't earn a euro from his work on Fifa: "The major part of the money went to the university, and part to the institute [the Basel Institute on Governance]," he says. Yet one wonders whether Pieth the governance expert would accept the explanation of Pieth the consultant. Still, the initial uproar may have done some good. Pieth comes from a world where perceived integrity is all. Starting out under suspicion of being Blatter's creature, he has since been almost obliged to take the toughest line possible. Certainly he now sounds more like Fifa's scourge than its stooge.
I think this is right, especially after
learning today that FIFA has not even shared
the ISL dossier with Pieth or his committee.
We'll know soon enough how this episode ends as Pieth is expected to provide his committee's findings and recommendations next week. Here is what Pieth says:
[Pieth] has no idea how Fifa will react. "I'm at the moment pretty optimistic. But it's very open. If it works out I'll be patted on the back. If it fails I'll be an idiot. I think we will know by mid-April whether they are serious." And if they aren't? "If we are unsuccessful, we would have to walk away. 'We've had it, goodbye.' This would be a dreary result. Sponsors, the media, everybody would be left with something they couldn't really digest, and Fifa would just carry on. Who would force Fifa?"
For the answers to that question, you can see my paper ;-)