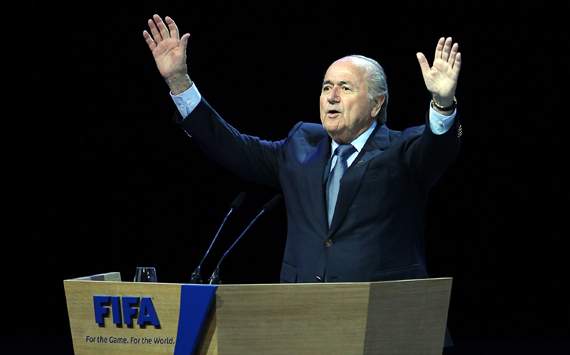 Later this week Mark Pieth promises to release the report of the "Independent" Governance Committee of FIFA of which he chairs. As soon as it is out I'll have a look an post up a review.
A 13-person panel led by Swiss law professor Mark Pieth will meet with FIFA's board tomorrow to propose changes to the the way it does business after criticism from sponsors, fans and lawmakers following the 2010 selection of World Cup hosts and Blatter's re-election to a fourth term six months later.

Sylvia Schenk, Transparency International's sports specialist, advised Blatter following last May's presidential election. She said he needs to overhaul the Zurich-based organization he's run since 1998.

"It is Blatter's last chance," Schenk said. "If he does not succeed, someone else will have to do it and Blatter will be remembered as the president who left FIFA in a quagmire of corruption."
Pieth has already laid the groundwork for his exit, under a range of possible FIFA reactions:
He has said he would walk away from the project if FIFA didn't take the need for change seriously, saying there was reputational risk associated with advising the soccer body.
A
repeat of the FIFA-TI bust-up
is not out of the realm of possibility. More realistically, I'd guess, whatever the Pieth report says, FIFA's institutional response to it will not be seen in the short term, allowing everyone to declare success and try to move on. But as Schenk indicates in the quotes above, there are many observers who won't simple move on.