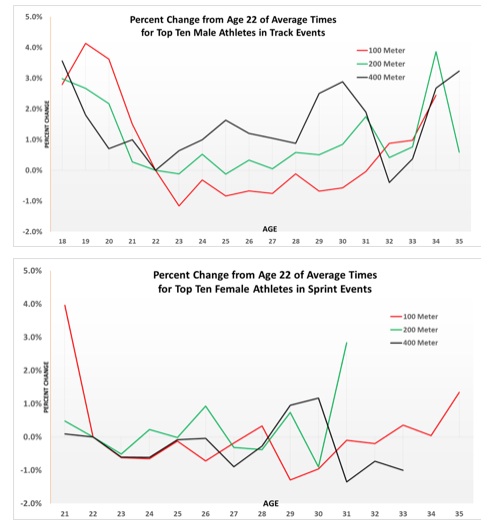 At
Sporting Intelligence I continue a discussion
of age progression in sprint time, bringing in the 400m and women's times at 100, 200 and 400m.
No matter how I slice the data, Justin Gatlin's recent performances are unprecedented. What does that mean? One thing for sure I know is that it means lots of discussion and debate.
Head over to Sporting Intelligence to read the whole thing
, and if you feel inclined, feel free to return here add your two cents in the comments.