Up today is a plenary session featuring Mark Pieth, chair of the FIFA IGC, and Theo Zwanziger, a member of FIFA's Executive Committee.
Pieth has frequently been the subject of posts on this blog, such as
here
and
here
and
here
.
As yesterday I'll be live-tweeting the plenary, and will update this post as occasion warrants.
Playthegame.org has a report on yesterday's morning plenary
here
.
Looks to be a good day!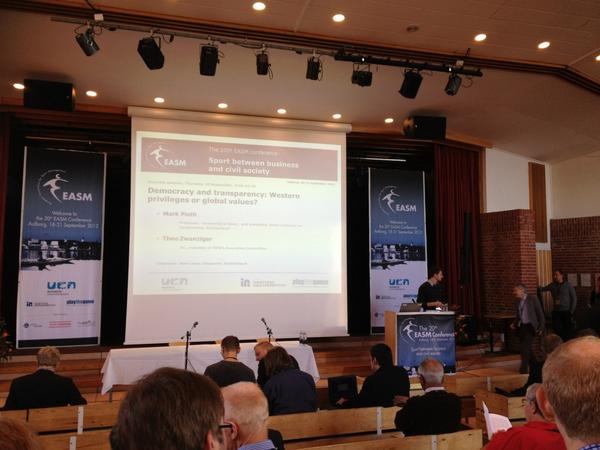 UPDATE 9:18, opening plenary photo courtesy @jason_doyle1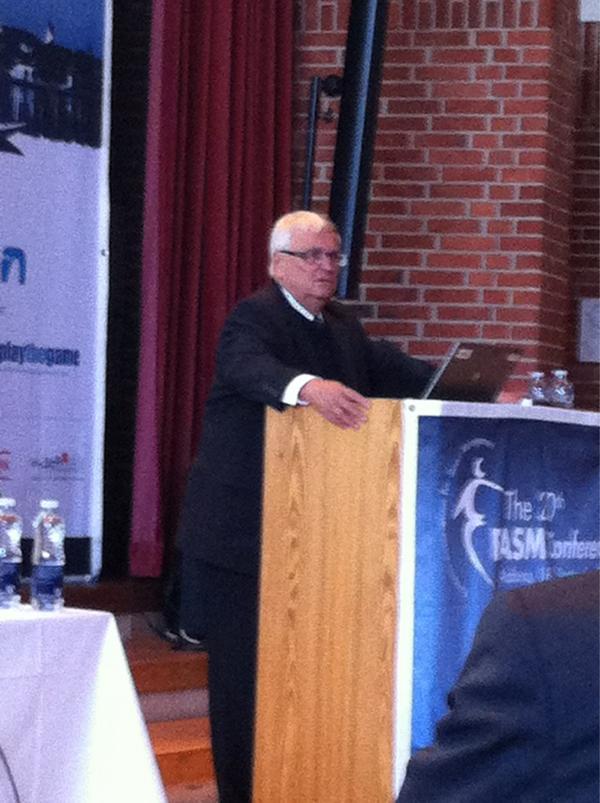 Theo Zwanziger speaking, courtesy @playthegame_org
UPDATE 20:08,
PTG has posted up the text
of Jens Sejer Andersen's keynote talk from yesterday, which challenges academics to work on 7 sports governance-related themes.