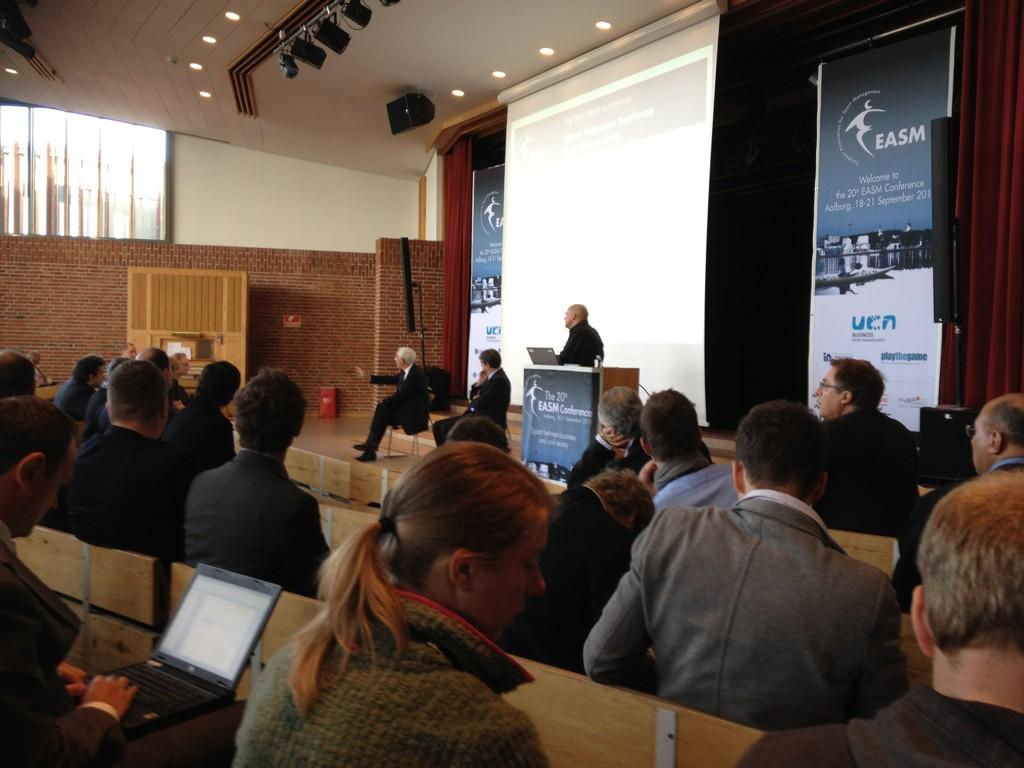 You can follow my commentary on EASM 2012 via my twitter feed -
@RogerPielkeJr
- and #easm2012. Picture of the plenary above courtesy @Jason_Doyle1
Quote of the day so far from Lord Triesman (pictured above):
"FIFA as it stands is incapable of cultural change, its current leadership will have to go .. a harsh prescription"
I'll update this post as needed during the day.
UPDATE 13:35
Here is me receiving a gracious introduction by Jens Sejer Andersen before my talk, photo courtesy @playthegame: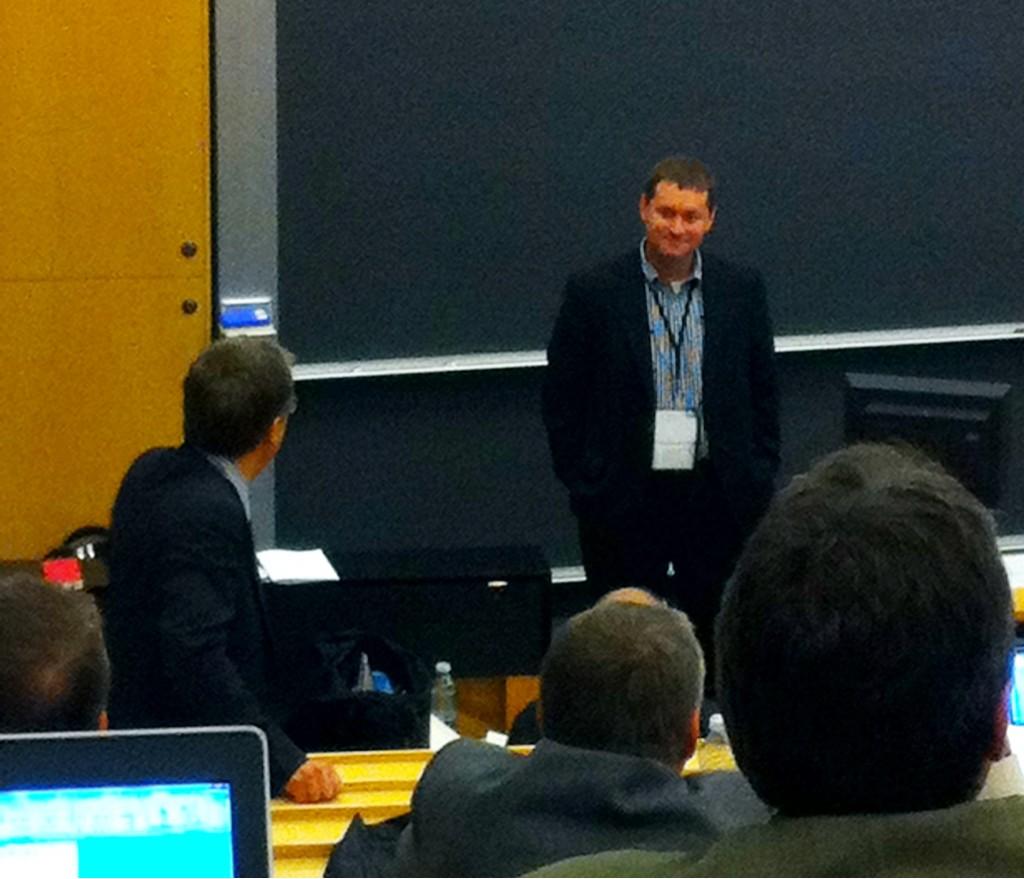 UPDATE 16:35
Here is the Real Madrid logo with (left) and without (right) the cross, as mentioned by James Dorsey in his plenary talk. Can you see it?