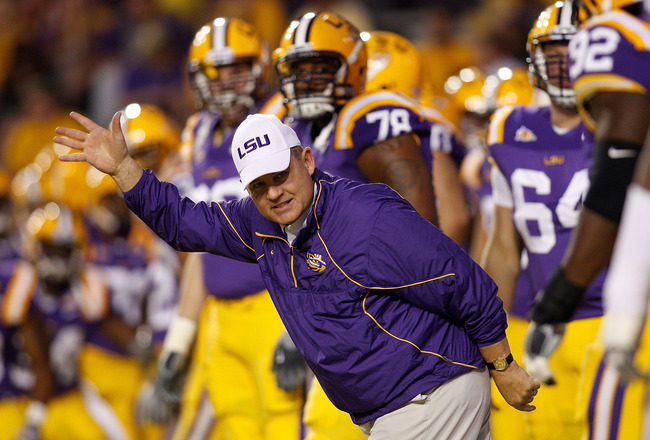 The Chronicle of Higher Education
reports
:
A win in next week's BCS national title game would give LSU coach Les Miles a $5.88-million salary increase, CNBC's Darren Rovell reports. That's thanks to a clause in his contract guaranteeing him a minimum of $1,000 more per year than the highest-paid SEC coach should he win the national title.

Right now the league's highest-paid coach is Alabama's Nick Saban, Miles' opponent in the BCS contest. Saban is scheduled to make a base salary of $4.73 million in 2012. Miles, who makes $3,751,000, would then be bumped to $4,731,000. That's a boost of $980,000 a year for the remaining six years of his contract.
Amateur athletics indeed.